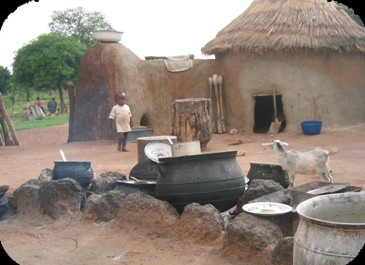 Sign in on our news letter: info@coolywooly.nl

click for more news:
news letter june 2009
news letter january 2009
news letter advertisers
news letter october 2008
news letter july 2008


Klik hier voor de Nederlandstalige versie
NEWS LETTER "GA NAAR GHANA (REISGIDS)" JANUARY 2009
With this news letter we inform you on our development project to promote Ghana eco tourism abroad by publishing among others a interesting travel guide. We encourage you to reply with feedback, tips or just a nice greeting.
In this edition:
- The first chapters are ready
- Mass interest of the press on innovating international development
- 4 more eco destinations on the recommended list
- Mail to Ghana tourism sites: an intriguing experience
- Only just a few advertisements available
- Mirjam Vossen author for the guide
- Do Business, don't create dependencies to donors
- The missing link in tourism
- Finance: NCDO, HIVOS, Triodos, Travel Foundation
- Elections hot topic in Ghana
- Smart donation makes five times more money, annually
- Ghana on the "vakantiebeurs!" (Dutch Holiday fair)
- West African Travel Market
- Prices, contact data and updated accomodation data badly available
- Vacancy DTP-er and corrector
THE FIRST CHAPTERS ARE READY
The research phase is almost done and we are well on track for the actual writing of the guide. This week the first draft chapters are distributed to our pilot audience and experts: about culture and about rituals on funerals and birth.
MASS INTEREST OF THE PRESS ON INNOVATING INTERNATIONAL DEVELOPMENT
Our project is in the spotlight. The last couple of weeks, we have been interviewed by three journalists and yesterday we have been called by Mambapoint.tv of the Dutch Television network NCRV. The subject is hot. Our motto "doing business is the most effective way to fight poverty" is being adopted. At this moment we work on an article for the Dutch Magazine on International Development: IS. To be continued.
FOUR NEW ECO DESTINATIONS ON THE RECOMMENDED LIST
Our reporters suggested four new destinations for the recommended list. These will be described extensively in the guide. All four are communities ready to invite visitors: Sonyor in the Upper-West in direction of Wa, Mognori near Mole, Nkoranza near Kumasi and Akwadum in the Volta/Cacao-region. Eager to learn more awaiting the guide itself? See on our forum what we pre published allready.
MAIL TO GHANA's TOURISM SITES - AN INTRIGUING EXPERIENCE
CheapTickets.com and hotels.com, just google and mail to make a reservation. This is the way a Ghanaian tourist can plan his trip to Europe. The other way around is not working the same way. Ghanaian websites in the field of tourism are more than once in a while, non available from at least abroad. Published email addresses are out dated regularly. Allthough, in Ghana there is a good alternative: use the phone!
JUST ONLY A FEW ADVERTISEMENS AVAILABLE
In the end of 2008 we opened the sell of advertisements. That went well. Not supprisingly looking at our good offer and all turnover will be used for charity without any overhead. We don't want too many advertisments, but we still have some place. For just starting EUR 50,= you can be a visible partner in our book and you will reach a lot of people interested in Ghana with you offer, address and contactinformation. Both Dutch and International. Look at www.coolywooly.nl/ghana_add.html for details.
MIRJAM VOSSEN AUTHOR FOR THE GUIDE
"Eerste hulp bij ontwikkelingssamenwerking" or in English: "First aid for International Development" is the book of Mirjam Vossen. It deals about the do's en don'ts of "doing well" in less developed countries. We are happy to have this expert joining us writing on the chapter on international Development in Ghana.
DO BUSINESS, DON'T CREATE DEPENDENCIES TO DONORS
Our Philisophy on "Ga naar Ghana" is that economic independency is the best and long lasting way to fight poverty. Improving agriculture and tourism are in fact the only ways in rural area's to fight hunger. This motto is also heard in Ghana and from the mouth of the Dutch Minister of International Development, Mr. Koenders: Ghana is not happy to have more projects which will increase their dependency to donors. Ghanaians want and are capable of working and would like to see donor money spent on activities which will boost their sustainable business and therefore give them a future. We invest in our project in no way in buildings or systems, but in exploitation!! That's in our opinion the way to go!
THE MISSING LINK IN TOURISM
Developing Tourism is quite a job! Governments, Communities and NGO's are working on it in Ghana in an intense and good way. Hosts need to learn how to deal with guests, de economic chain needs to be set up, guesthouses may or may not to be built ánd promotion has to be done. En this last one makes the difference to traditional development. Customers for a school or a hospital are close and known, but tourist are far away, abroad! So Ghanaian communities and helping NGO's must work abroad and that's just not easy. Marketing abroad is by far the weakest link in the current programs on developing tourism in Ghana. And we all know what this link means to the strenght of the chain.
FINANCE: NCDO, HIVOS, TRIODOS, TRAVEL FOUNDATION
We would like to see a small shift in spending international Development funds: not just building but foremost: making the exploitation a success. Till know we still don't receive funds from big NGO organisations (because we operate from Holland and not from Ghana. Higher income on advertisements did lower our budget deficit to €6000,= at the moment. We are still in the process at the two big funding organisations: NCDO and HIVOS and are talking to the Travel Foundation and to the Triodos Foundation (related to the bank which only invest in eco- and social sustainable businesses) about a loan. Innovating international development has to come from small donations and foremost the private sector: like Betty of the guesthouse www.geborgen.nl in Holland, which charges her guests extra to make our project feasible. Please tell it around, donate, ask a donation as a birthday gift, etc.
ELECTIONS HOT TOPIC IN GHANA
Just for who missed it: Ghana has a new president and the two major parties switched majority. The needed two rounds and finaly a recount in one small district made the decision. Ghana passed over US on the most close elections ever. The elections were a hot topic in Ghana and we are looking forward on how the new president will act.
SMART DONATIONS MAKES FIVE TIMES MORE MONEY, ANUALLY
In november we started our campaign to raise money from private donors. To be frank: we had expected (and need) more. We have raised € 2000,= mostly by some big gifts from people who are close to us. Please look on www.coolywooly.nl/donatie.html(in Dutch). Every Euro means at least one euro spent in Ghana because we donate the income generated by the guide. Next, as we have calculated, every euro donated by you will have an effect of five(!) euro's spend by tourists in pro poor economic chains, and that is annually(!). So please donate via us to make the best of your donation!!
GHANA ON THE "VAKANTIEBEURS"
In Utrecht (Holland) there is in january an annual fair where people can get inspired on destinations all over the world. Ghana and our project could be seen there with our message: Go to Ghana!!!
WEST AFRICAN TRAVEL MARKET
Our project is aimed to make travellers enthusiastic for Ghana. This is called pull-marketing to consumers if we use marketing language. Our project is not the only way to promote tourism. The website www.westafricantravelmarket.com is to promote among others Ghana's tourism to touroperators in a.o. Holland. Again using marketing language: this is called Business-to-business. Both marketing strategies are helping each other, because having enthusiastic consumers will boost touroperators to look in the business-to-business-website!!
PRICES, CONTACT DATA AND ACCOMODATION DATA BADLY AVAILABLE
In the (latest edition of) the Bradt guide a mere 50% of the named emailadressen or websites is outdated at the moment. Also our partner NCRC has after a couple of months for not even half of there recommended sites the prices and accomodations data validated nor available in their central booking office GREET (in Development). This mere fact illustrates the matureness of Ghana tourism regarding European standards. For people who like it, it adds an extra charm, for others: luckily Ghana has flexible touroperators/travelcompanies which know their way around in Ghana. We however will refrain from data which outdates this fast like prices.
VACANCY DTP-ER AND CORRECTOR
For the graphical design and text editing of our guide, we seek a profesional DTP-er and a secure corrector (Dutch) for a couple of days a week. The peak of the workload will be in may 2009. We also seek some creative people willing to invest a couple of half day's in the graphical design of "Ga naar Ghana"!

MORE INFORMATION?
"Ga naar Ghana (reisgids)" is a project of the Dutch Travel writer Coolywooly Ervaringen and Meet Africa. The project is member of the Holland-Ghana-Platform.
Look in the menu for more info, or mail to: info@coolywooly.nl (also to be used for subscripe and unsubscripe)